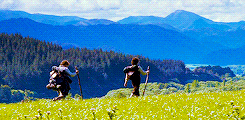 Hello, Hello! To all you lovely folk!!! It seems in your adventures across the vast web, you've stumbled across my little home!
One look at my content tells you one defining factor about me. I have a cosmic sized love for books and perhaps an even greater love for talking about books.
I am now having a small crisis about whether I love reading or talking about books more?? oh no.
Here at Whimsical Woodland Wanderer you will witness some screaming, gushing and a bit of crying over books! I say "a bit"… the really good books make me SOB.
Anyway, this page is supposed to be about me and my blog soooo. Are you ready for some fun facts?? Are you??
Who Am I Really?
My name is Lin. 
I'm twenty one years old.
I read some great books,
and know I'm holding gold.
I turn into a dragon.
Is this an attempt at poetry, or is it a rap verse?? We'll never know…
My favourite genres/things to read are: Fantasy (this is number one tbh), Contemporary, Sci-Fi, Dystopian, anything with dragons or dragon-like creatures, I've been on the prowl for Russian Folklore inspired books ever since I finished The Winternight trilogy by Katherine Arden.
The majority of the books I read are Young Adult, but there are a few books on my shelves that I'm excited to get to that fall into Middle Grade or, either New Adult/ Adult. So, I do a bit of splashing in all the puddles. But YA is my go to favourite.
Some of my favourite books are: The Illuminae Files by Amie Kaufman & Jay Kristoff | The Folk of the Air trilogy by Holly Black | Keeper of the Bees by Meg Kassel | The Raven Cycle by Maggie Stiefvater |The Winternight Trilogy by Katherine Arden | Sorcery of Thorns by Margaret Rogerson | More Than We Can Tell by Brigid Kemmerer | Serious Moonlight by Jenn Bennett | Angelfall by Susan Ee | The Lunar Chronicles by Marissa Meyer.
lol I know I said some but I just kept writing and now I can't bring myself to remove any of these books from the list…
I have a million story ideas that I'd like to write, but I've technically never finished a draft because I stop looking at what I'm working on and instead stare at that shiny new idea I came up with. This is a problem.
I adore the Lord of the Rings and The Hobbit movies, they are My Vibe, if you will.
Some of my other favourite TV Shows/Movies include; BBC's Merlin, The Maze Runner Movies, Doctor Who, BBC's Sherlock, Rookie Historian Goo Hae-ryung (Historical K-Drama that is sooooo good!), The Narnia Movies, Avatar: The Last Airbender (not the movie), Hyouka (very soft anime), Fruits Baskets (another soft anime… I need to watch the second season asap).
You can find out about some of my non – bookish hobbies, here!
On My Blog You Will Find…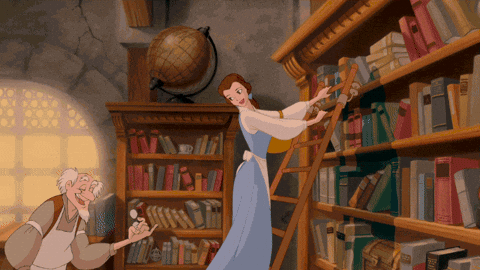 Some Fun Bookish Posts! Book Reviews! A Lot of Screaming (about books)! Maybe Some Tips 'n' Tricks! And No Shortage of Magic!
I hope you enjoy your visit and that we all have a MERRY and joyous time together!
You can find me here too:
You can find me here too!