Title: More Than We Can Tell
Author: Brigid Kemmerer
Publisher: Bloomsbury
Publication Date: 6th of March 2018
Format: Paperback
Number of Pages: 408
Standalone/Series: Standalone (Although it takes place in the same universe as Letters to the Lost, this book is a standalone)
Synopsis:

Rev Fletcher is battling the demons of his past. But with loving adoptive parents by his side, he's managed to keep them at bay…until he gets a letter from his abusive father and the trauma of his childhood comes hurtling back.

Emma Blue spends her time perfecting the computer game she built from scratch, rather than facing her parents' crumbling marriage. She can solve any problem with the right code, but when an online troll's harassment escalates, she's truly afraid.

When Rev and Emma meet, they both long to lift the burden of their secrets and bond instantly over their shared turmoil. But when their situations turn dangerous, their trust in each other will be tested in ways they never expected.
First of all, this book involves; Parental abuse, cyber stalking and harassment and situations that are very real today and very dangerous.
Note: You don't have to read Letters to the Lost first, however the events in this book happen after LTTL.
Review
---
This entire book was dedicated to smol, precious Rev from Letters to the Lost and my heart can't take it!!!
Rev was easily my favourite character from Letters to the Lost for many, many reasons. Mainly because he's so zen and keeps the peace but he could also kick your butt just by blinking. He's so soft and so sad and I feel like he needs a friggin' galaxy filled with hugs and a crap ton of ice cream.
Emma was a fun character too. She's a gamer, and so she had to face the "hardships" of that. And by that I mean guys being Jerks (with a capital J). She created her own video game! She used complicated code and made a G-A-M-E! A game that people actually play! And yet she gets more or less harassed for it, because she's a girl. I feel real bad for Emma though because all the guys she know turn out to be jerks really (including her dad, but you kinda see that one coming). Until she meets super precious Rev!!!
I think one of the things I liked most about her was the way she interacted with Rev. From LTTL and this book you get the impression that people have made pretty huge assumptions about Rev and they're sticking. What I loved was that while Emma knew some of these assumptions, she didn't let it directly influence how she interacted with him. She gave him a chance. (HE DESERVES SO MANY CHANCES!!!! HE'S SO PRECIOUS AND MUST BE PROTECTED AT ALL COSTS!!!!)
While the blooming romance between Rev and Emma wasn't the overall focus (but it did play a major part in both of their lives and how the story turned out) every scene with Rev and Emma being cute little beans had me all: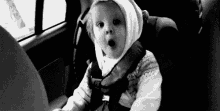 Both Rev and Emma were facing very different problems and, at the beginning, they felt like they were alone with their problems but they were able to confide with each other….. and it's just so cute okay??
There were so many twists and turns in this book, some of which I wasn't expecting (which is always a nice surprise! [except not this time…. this time it hURT!!!!]). The story kept growing, both for Rev and Emma separately but both situations were dangerous.
I finished this book at 3am, and I cried a lot. Both sad and happy tears though. Sad because of what these little beans have had to endure but then happy because they're going to be just fine now. They'll look after each other and they'll never be sad, scared or lonely again. It's all rainbows and sunshine after a really nasty storm.
Overall, I gave this book a 4.5 out of 5 stars!!
---
Have you read More Than We Can Tell or Letters to the Lost??? What did you think?? What was the last book you read that made you cry in the early hours of the morning??